Every piece that we create sprouts from a conversation with you.
We firmly believe that an essential foundation of our work is human interaction and direct inspiration.
Our job is to transform every one of your stories and wishes into tangible creations.
Full commitment to you
Wouldn't it be wonderful to create something from start to finish entirely in one place?
Because our factory is equipped with some of Japan's best technology for each process, there is no need to outsource any part of the process -- you can thoroughly dictate everything from the colors, yarns, and weaving techniques up to the finishing cuts and touches.
We take pride in our abilities to plan, calculate, and communicate, and having direct contact to each department allows for quick, attentive responses.
With the full commitment of our knowledgable and experienced professionals, we are here every step of the way to bring your vision to life.
Fabric Making with Confidence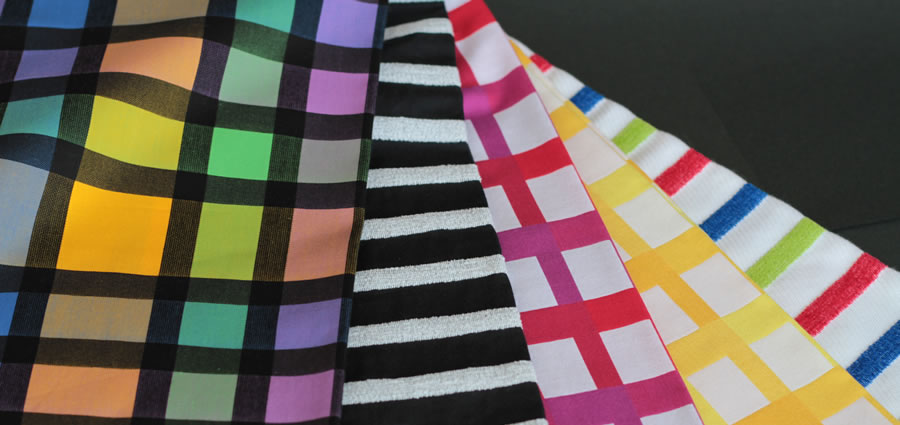 Most mills have their samples produced by specific sample-making factories.
However, to ensure the accuracy of our samples and to give our customers the absolute confidence in our quality, we produce not only bulk orders but our own samples as well.
The primary objective of a sample is to preview what the finished creation will look like, and by making these in our own factory, our customers will see exactly what the final order will look like.
This also allows for our staff to easily access the sample and recreate it thread for thread.