The Legacy and Improvement of the Banshu-Ori
Why are we so particular about every bit of the production process being made in Japan?
We value the ability to closely oversee and maintain the quality of our products.
We also wish to honor the "Banshu-Ori roots" that originated from Nishiwaki City in the Hyogo Prefecture.
We strive to protect this legacy while incorporating new techniques and technology, and we keep the history in mind as we work on new product development.
We cherish the development and growth of every employee, and we invest in the repair of our facilities to keep progressing into the future.
"Continue to challenge" is our reigning company motto.
Our endless pursuit to be better has led us, in the small rural town of Nishiwaki City in Japan, to grow into a fabric company loved around the world.
This is our passion; it is what drives the "Toban Spirit."
What is Banshu-Ori
The origins of Banshu-Ori (Banshu weave) date back over two centuries ago to 1788, when a carpenter from Nishiwaki City was delegated to the rebuilding of the Kyoto Imperial Palace.
While in Kyoto, the carpenter studied the structure of the Nishijin brocade loom and brought this new knowledge back home with him.
The story goes that the carpenter took the structure of the Nishijin loom and, by fusing traditional techniques with a newly improved loom, created this innovative and revolutionary weave called the Banshu-Ori.
The Banshu-Ori begins with dyeing the threads before they are woven, so even with repeated use and wash the color is less likely to fade.
This preliminary dye is also less harsh on the overall fabric, resulting in a softer skin touch to the product.
Because the warp yarn and filling yarn are woven using extremely thin threads, the outcome is a finely detailed piece with infinite potential for a rainbow of colors.
Primarily used in luxury brand clothing and various items found in department stores and boutiques internationally, the Banshu-Ori creates beautiful, long-lasting products that are the pride of Japan and loved around the world.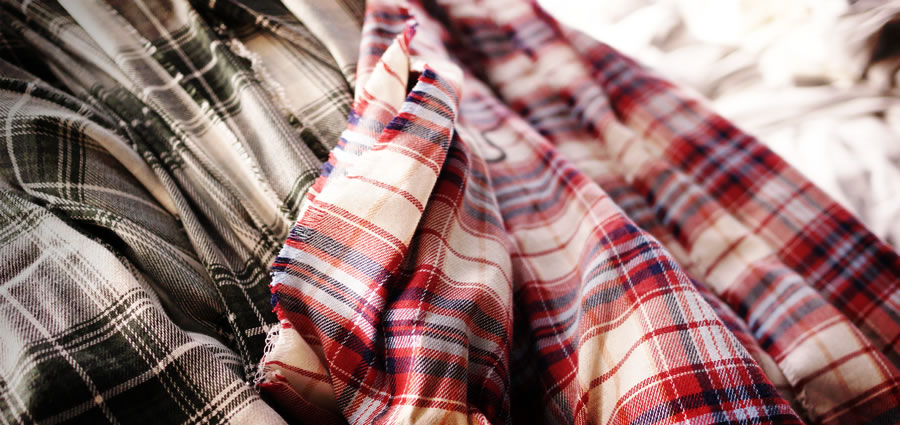 Our Commitment
There is no point in being able to create a perfect product if you can't reproduce it.
We Japanese pride ourselves in our universally recognized attention to detail and unfaltering work ethic.
More specifically, our capacity for elaborate details, expression of elegance, "sabi" (well seasoned and refined simplicity), and "wabi" (clear calmness) have defined some of our most honored national characteristics.
We believe that with the words "made in Japan" comes the promise of top notch quality and the ability to execute a perfect product every time.
This consistency in performance and the high standards that we uphold lead to complete trust from our partners and customers.
After years and continuous hours of working together, our team has truly become one unit with one goal.
The production departments and sales departments all work with the same heartfelt commitment to our Japanese heritage and to the promise of consistently perfect products for our customers.
This is TOBAN TEXTILE.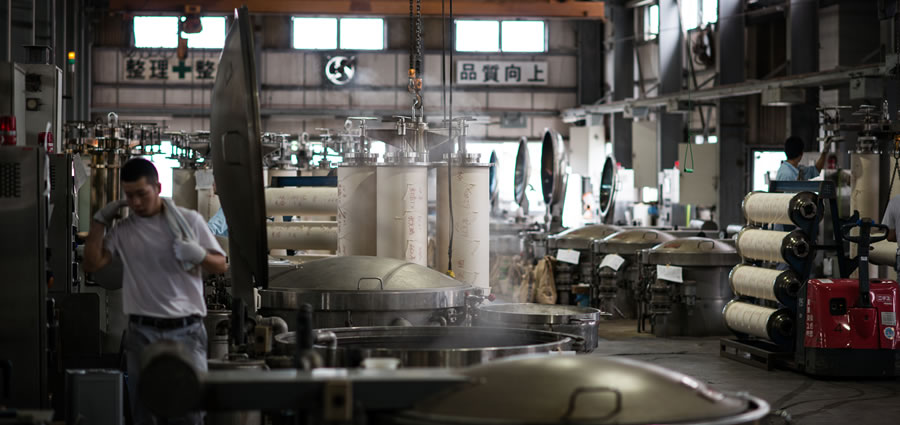 New Challenges
We never allow ourselves to be fully satisfied and progress from day to day knowing that we can always be better.
We participate in trade shows and fashion shows across Japan, and we actively take educational trips to observe other factories.
In addition, we coordinate marketing with university students and find a target audience for new product development; for example, we created a new brand of dress shirts for job hunting for recent graduates.
To encourage both the old and the new, Toban-Senko is continuously finding fresh projects and challenges.